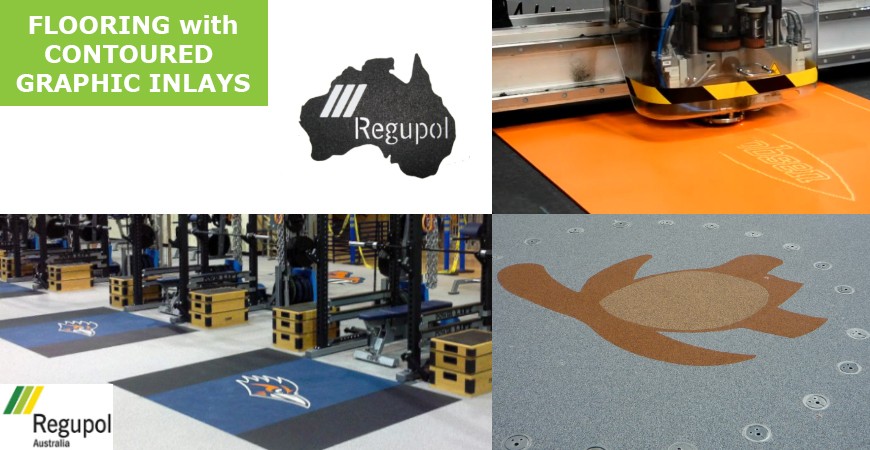 Custom Flooring Inlays
Rubber flooring is ideal for incorporating customised graphics such as logos, motifs, emblems, geometric shapes or lettering. Cut with precision using computer aided cutting machines; contoured graphic inlays can add stunning visual appeal to high-traffic flooring areas. In addition to the visual effect, everroll® rubber flooring can withstand heavy-duty use because it is strong and made to last.
Customised inlays are perfect for foyers, commercial spaces, sporting venues and education establishments, as well as many other applications. Regupol's computer aided cutting machine will cut according to supplied image files and is capable of cutting everroll® rubber flooring up to a thickness of 12mm.
Required file format:
The cutting machine recognises DXF files. If unable to supply files in DXF, Regupol can convert any vector graphic to DXF format.
Size of final product:
Regupol's cutting machine table is 1.2m x 3.5m, however this does not necessarily mean the final inlay is restricted to this size. The machine cuts with such accuracy that the design can be made to join over multiple lengths, effectively offering unlimited sizing options.
Small contoured inlays are also possible to achieve. The cup coaster pictured here is made from everroll® flooring which has been intricately cut using the computer aided cutting machine.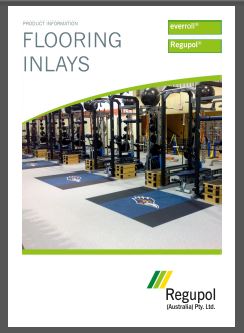 Posted on
05/04/2016
by
Home, Flooring Topics
2519