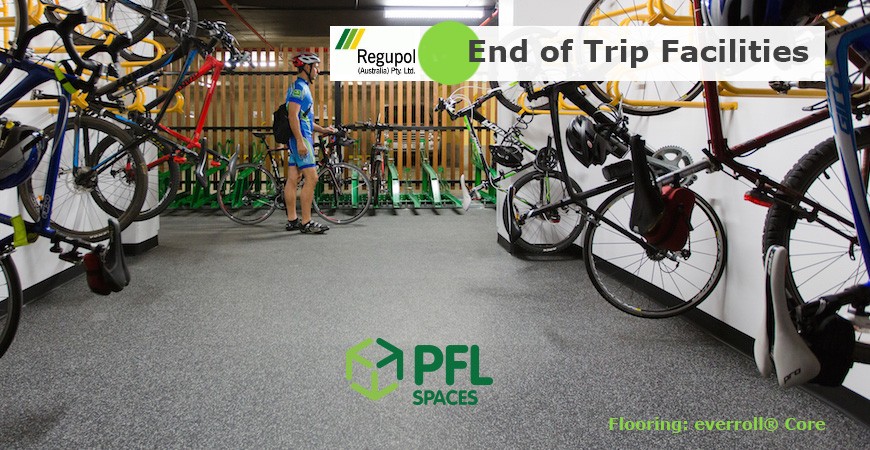 End of Trip (EoT) Facilities
End of Trip (EoT) facilities include provisions such as bike storage, showers, change rooms and storage lockers. In Australia, developers are incorporating these facilities into new buildings such as apartments, offices, major shopping centres and hospitals. Many older buildings are also having these highly prized amenities incorporated into them as a part of major refurbishments / expansions. These changes are happening in response to the rising number of people who want to use alternative methods of travel, rather than driving or using public transport.
In an era of greater environmental consciousness and increased awareness relating to the benefits of regular exercise, the provision of "End of Trip" facilities can only be seen as a positive gain for the environment and human health. Facilitating alternative methods of travel encourages a greater uptake of such positive habits, and increases the likelihood of maintaining these practices over the long-term.
Interior fitouts for EoT facilities
Fitouts of EoT facilities require careful consideration to ensure the interior components can withstand the rigours of bikes, cycling shoes, hard knocks and sweat etc. Walls and floors need to be able to withstand harsh treatment, especially when bikes are being manoeuvred in and out of racks. Floor coverings need to be tough enough to endure the cleats underneath cycling shoes. The presence of moisture such as sweat being deposited on the floor or water being transferred from outside to inside on wet days, requires flooring surfaces to be slip-resistant.
A recently completed EoT facility, at 145 Ann Street, Brisbane Queensland, is illustrated below. The flooring used in this bike parking facility and locker room is everroll® Core Berlin in 8mm thickness: a robust, slip resistant floorcovering ideal for this type of application. The everroll® Tone range is also recommended for this application. A thickness of at least 8mm is recommended where cleats are permitted to be worn inside the facility, otherwise 4mm thickness is sufficient. For more information about this flooring please contact ABS West for all WA enquiries, or Regupol Australia for all other state enquiries.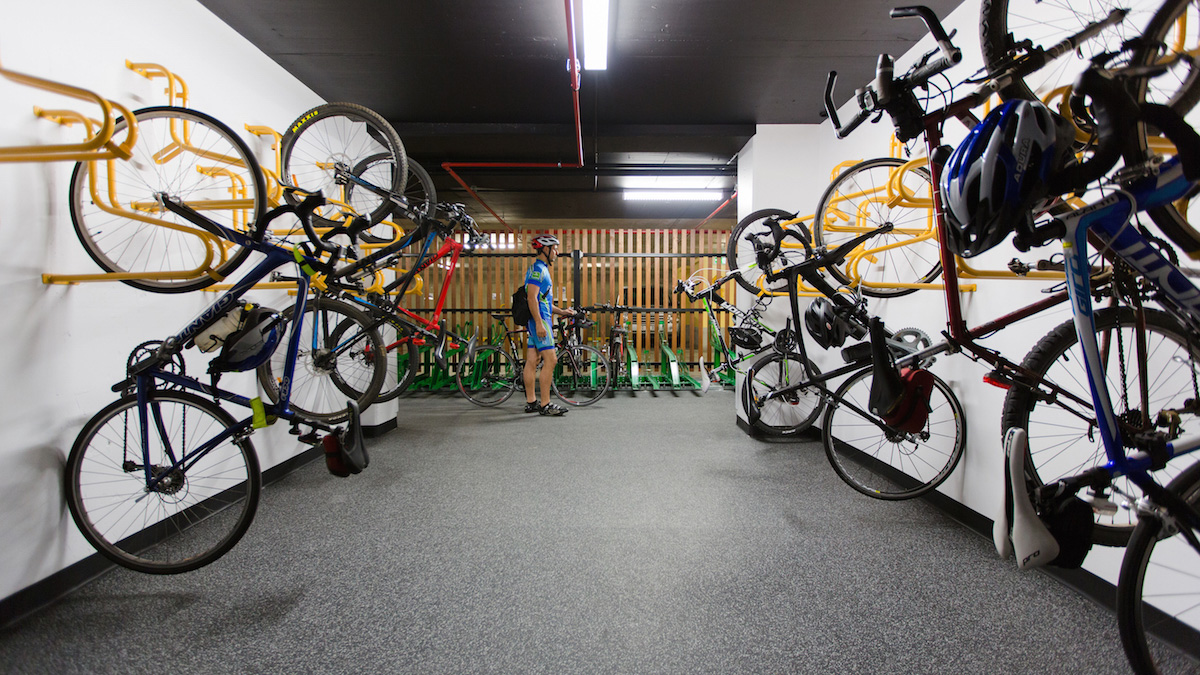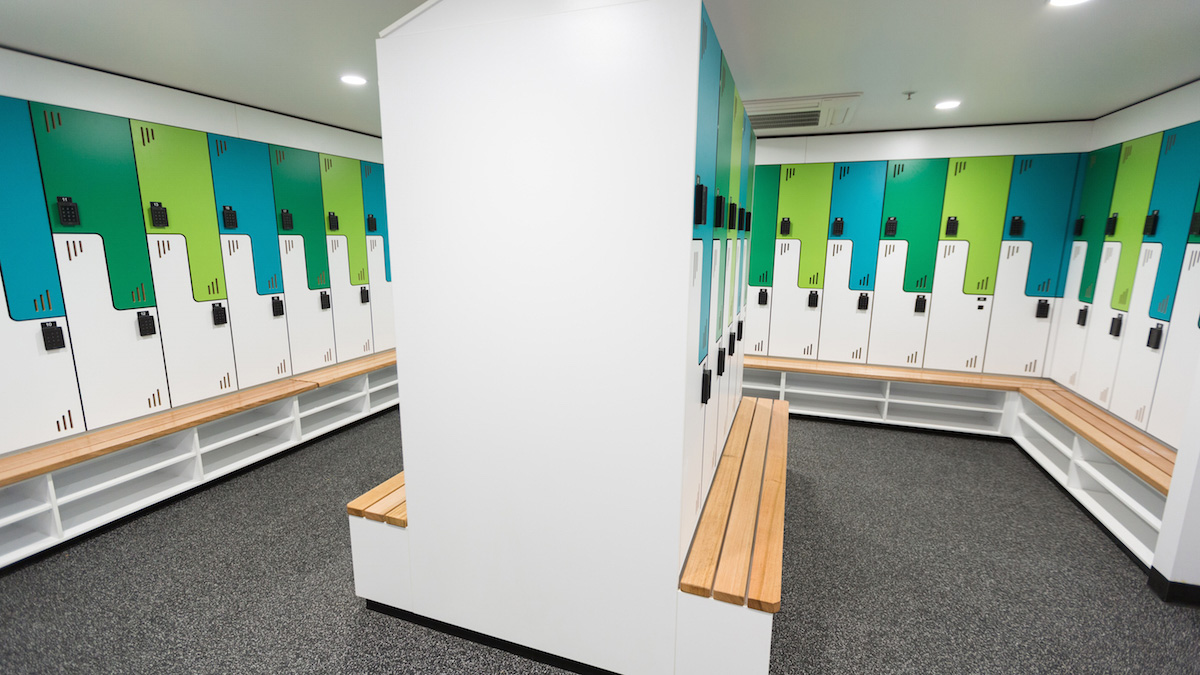 Posted on
30/07/2015
by
Home, Flooring Topics
10708