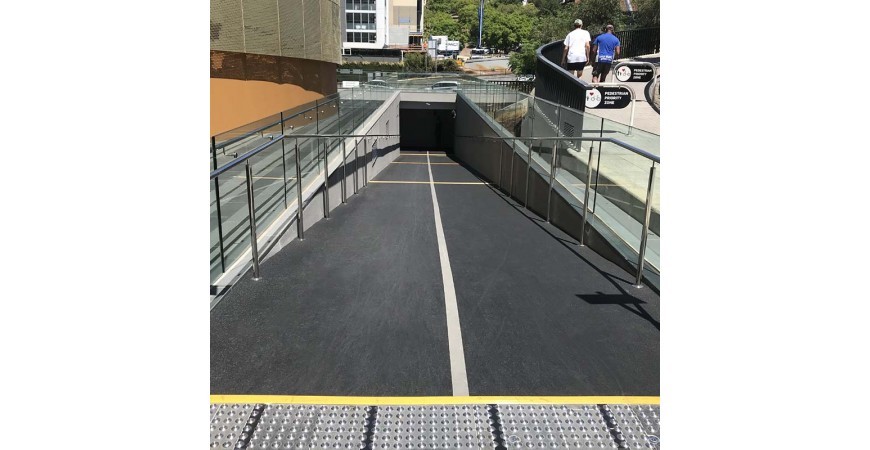 Everroll Flooring in new Woodside Building
The ramp pictured here leads to the End of Trip facilities in Woodside's stunning new building in Perth. The ramp is surfaced using everroll® flooring. Everroll® provides the perfect surface for an exterior ramp due to its anti-slip properties; along with its suitability for both indoor and outdoor use. The surface will minimize the risk of bikes skidding during their descent into the building.
COLOURS USED

:
EVERROLL® CORE MONS for the main areas.
&
EVERROLL® SHAPE BERLIN for the dividing strip.
-------------------------------------------------------------------
ABS West is proud to have played a part in the fit-out of this leading-edge construction where all architectural elements have been selected in accordance with the highest quality standards and environmental credentials.
Posted on
25/02/2019
by
Home, Flooring Topics
1301